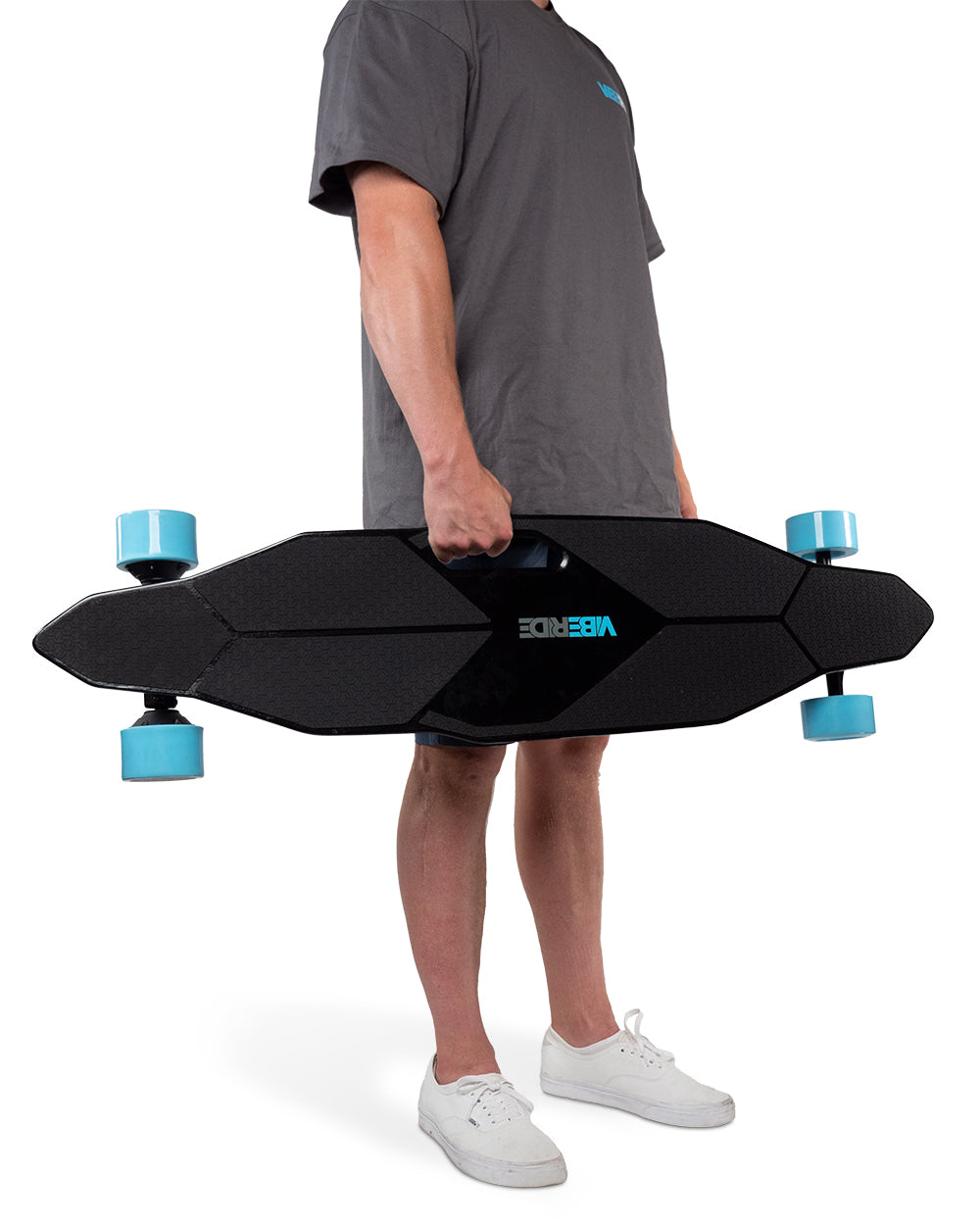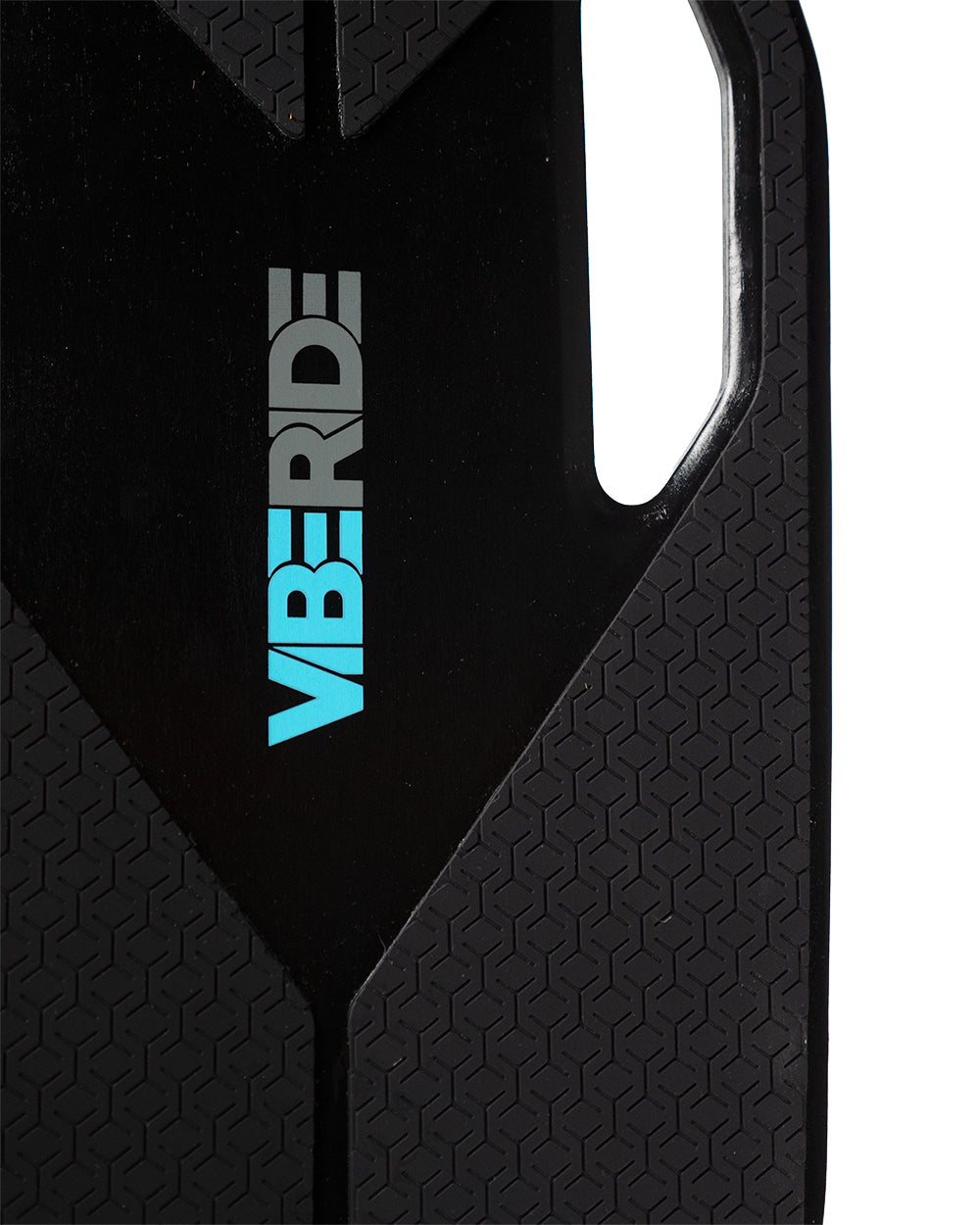 VibeRide E-Board Pro
CHRISTMAS SALE | SAVE $400
FREE USA SHIPPING
---
Try it completely risk-free for 30 days with free USA returns.
Order today and receive it in 2-5 business days.
Experience thrilling acceleration to a 22mph+ top speed across an impressive 12 mile range on a single charge. Forget getting from A to B, with our E-Board you won't be able to resist taking the long way just to enjoy the ride.
All orders ship out next working day (unless on pre-order)

USA Deliveries
Standard Delivery (FREE Above $100): 2-4 Working Days Transit
Express Delivery: 1-3 Working Days Transit

Overseas Shipping
All overseas shipments are charged at cost and calculated at checkout. Transit time is estimated at 4-8 working days.
US Customers
Try our brake totally risk-free! You've got a whole 30 days to return it if it's not for you. Don't worry about return costs – we've got it covered. And we'll give you 100% of your money back, no questions asked.

Overseas Customers
While we can't pick up the tab for return shipping due to the higher costs, we'll make it right with a 100% refund if you return your item within 30 days of delivery.
THRILLING TOP SPEED
Cruising up to 22MPH+, you bet you'll light up inside when you gas it.
EPIC ACCELERATION
Oh, so zippy. With 3 speed modes, you can go from cruiser-acceleration to full-fledged sports car acceleration.
The Sickest Way to Commute.
12 MILES IN A RIDE
Powered by a 5200mAh battery, our eboard lets you go for miles on a single charge. And when you're out of juice, it recharges in ~2 hours.
BUILT-IN CARRY HANDLE
E-Boards are much heavier than traditional boards. Our built-in carry handle allows you to comfortably carry your board in those places you can't skate.
SMART REMOTE
Need to reverse out of a pinch? Easy. Want a faster mode? Slower acceleration? All from your hand.
So Flowy You Forget It's Electric.
SURFY TRUCKS
Unlike most electric boards, our truck & wheel setup allows you to still get some nice carves in, rather than riding a stiff brick.
UNREAL FLEX
Bounce on the deck like a trampoline. This majestic maple flex allows you to ride over pebbles and cracks without feeling it.
An Electric Experience
The end-all Eboard that has everything you could possibly want out of a board designed for commuting, joy riding and cruising. Electric Longboards have created a whole new way to experience skating, and our board is top of the line in industry specs.
Great quality - very fun to ride
I received the VibeRide E-Board last week. It is very fun to ride. Packaged well in the box to resist any damage.
Fast and Fun
It's fast and fun. Makes it a lot easier to cruise around and cover some distance without using a days worth of energy or it just makes it easier on uphills too
I am learning to skateboard and I enjoyed riding the VibeRide E-board Pro. The handle made it easier to carry. The arrow design indicates which way was forward. Riding an e-skateboard felt safer than a regular one.
Awesome electric board
It's sick. My old boosted was super stiff and couldn't turn, this one kinda can rip a little. Like it's fun to joyride aside from the traveling distances thing. The acceleration is really smooth and addicting. Controller feels a little plastic-y, for a $800 board a nice finish would be appreciated, but the at least board itself is great, love how it turns and responds.
You might get slightly better range or battery or something on another board, but what makes me choose this one is how it rides and handles. Actually has flex, some turn radius, (the handle is super nice), responsive and . Idk it's a good board, under-rated for sure. Def not getting a different one