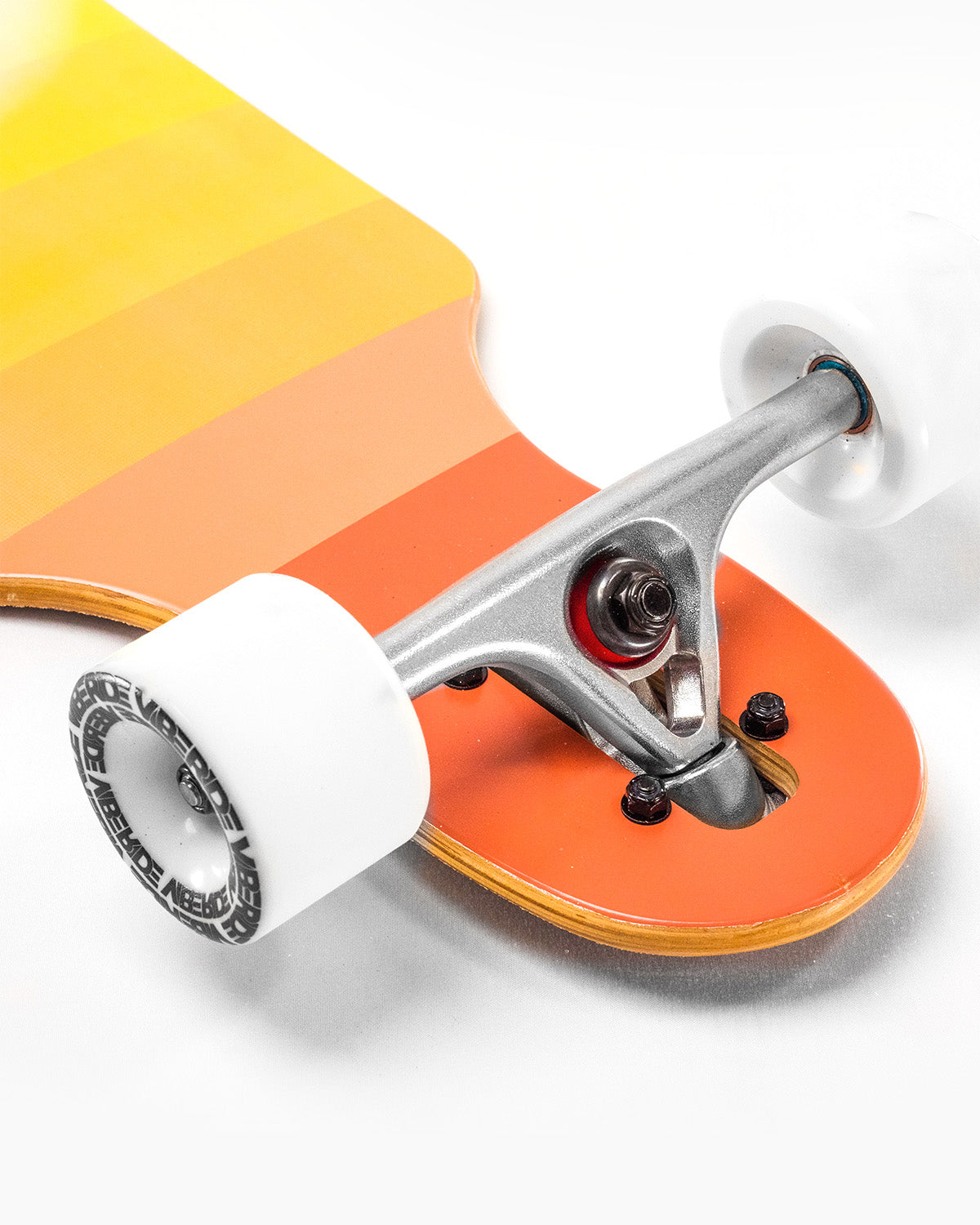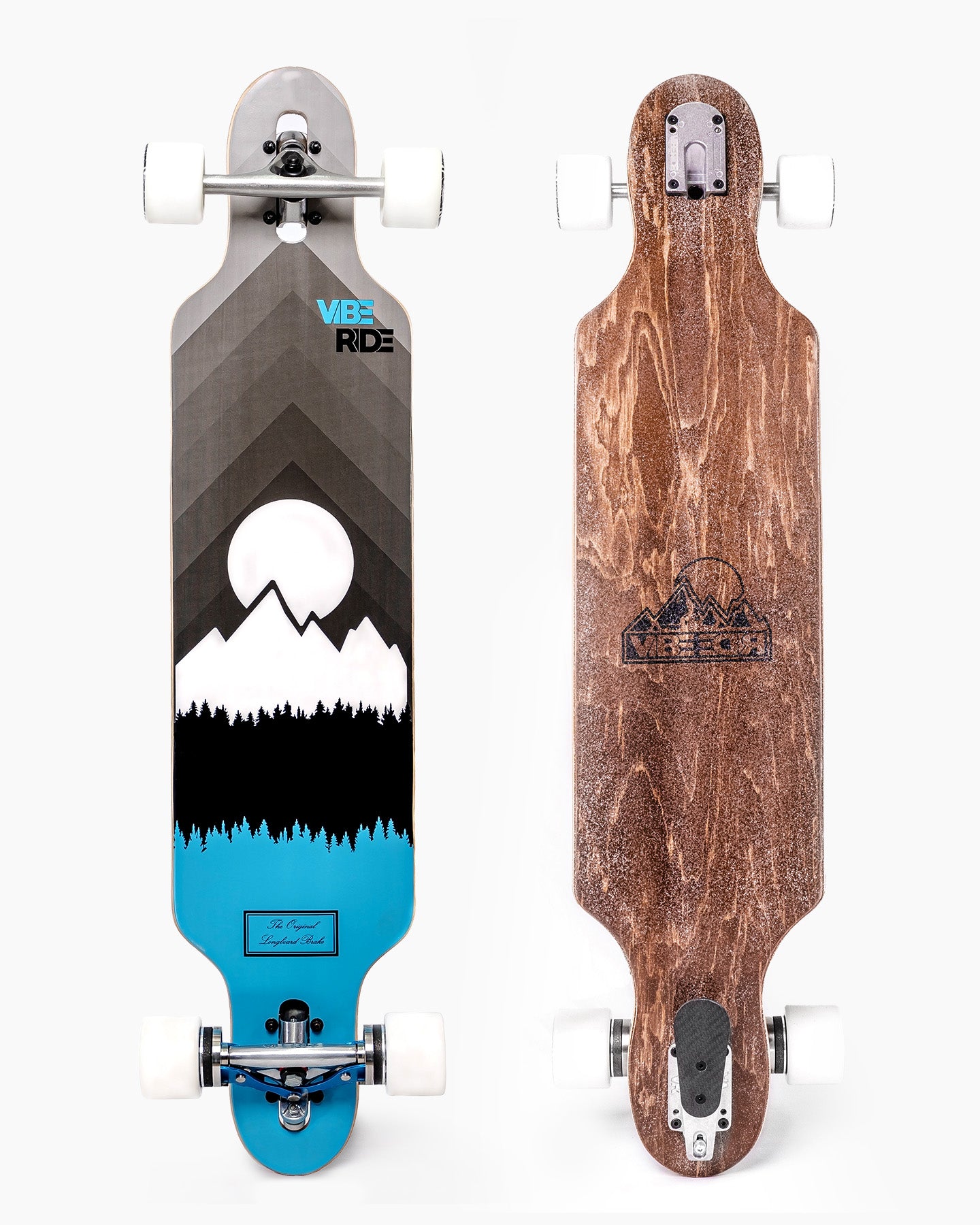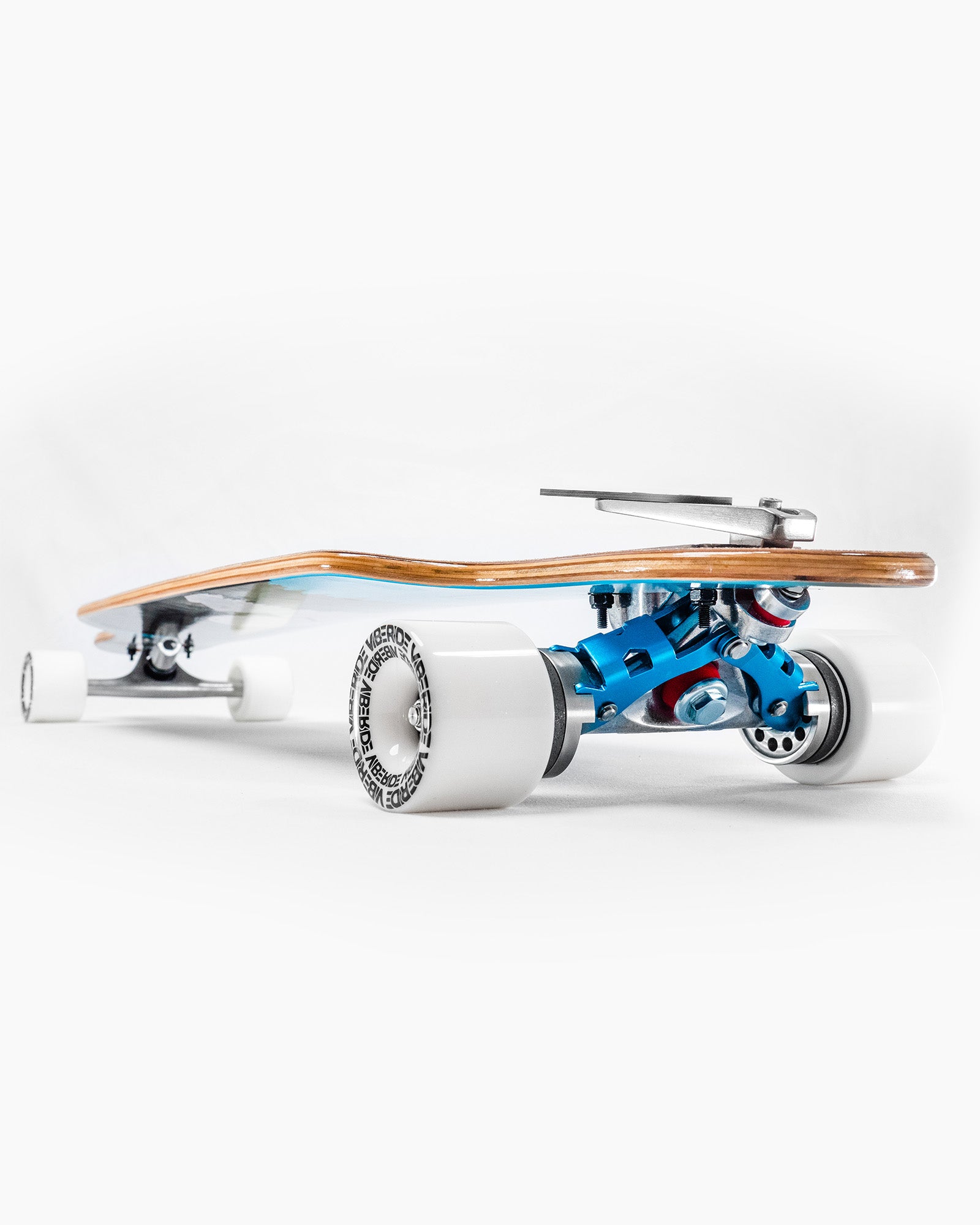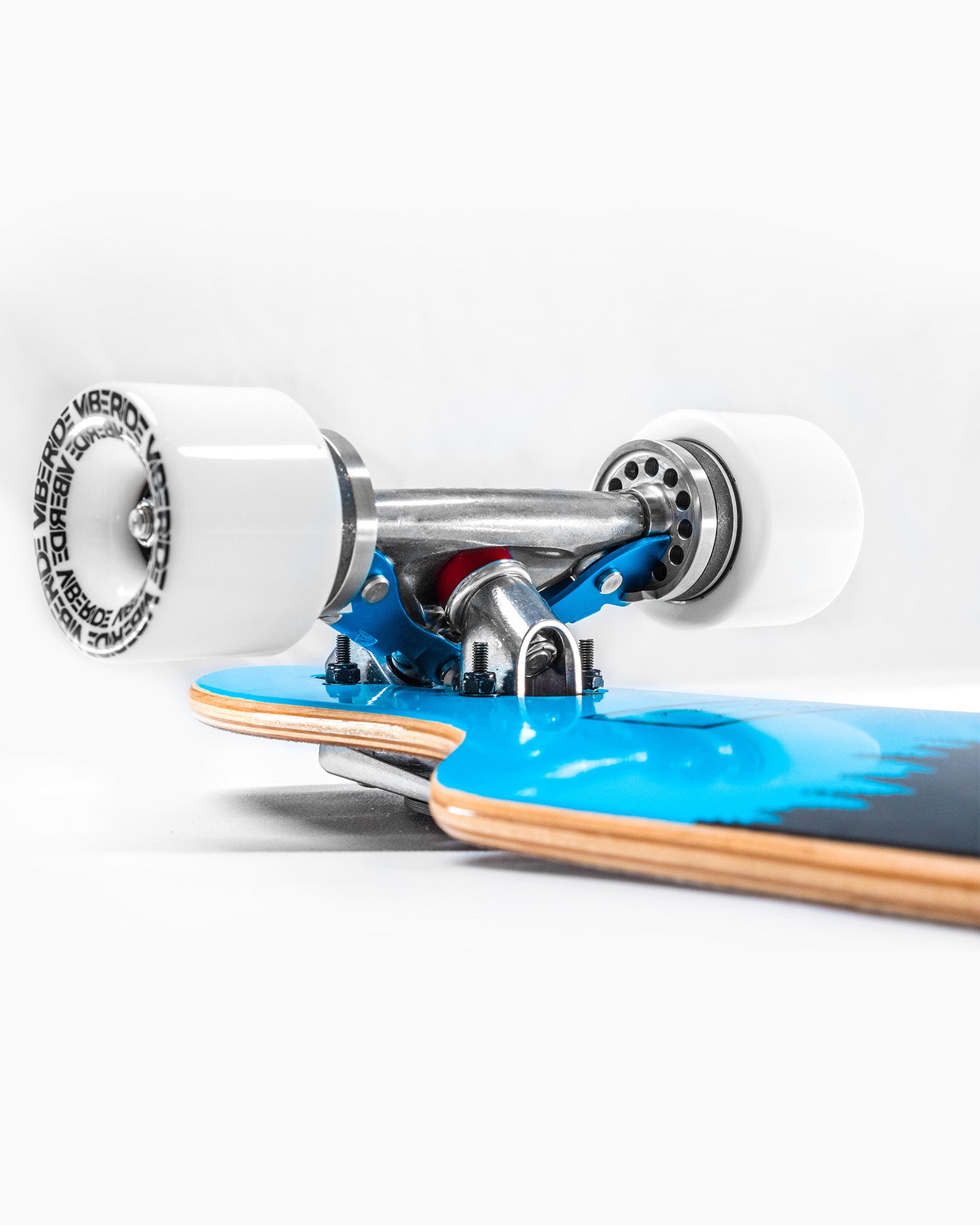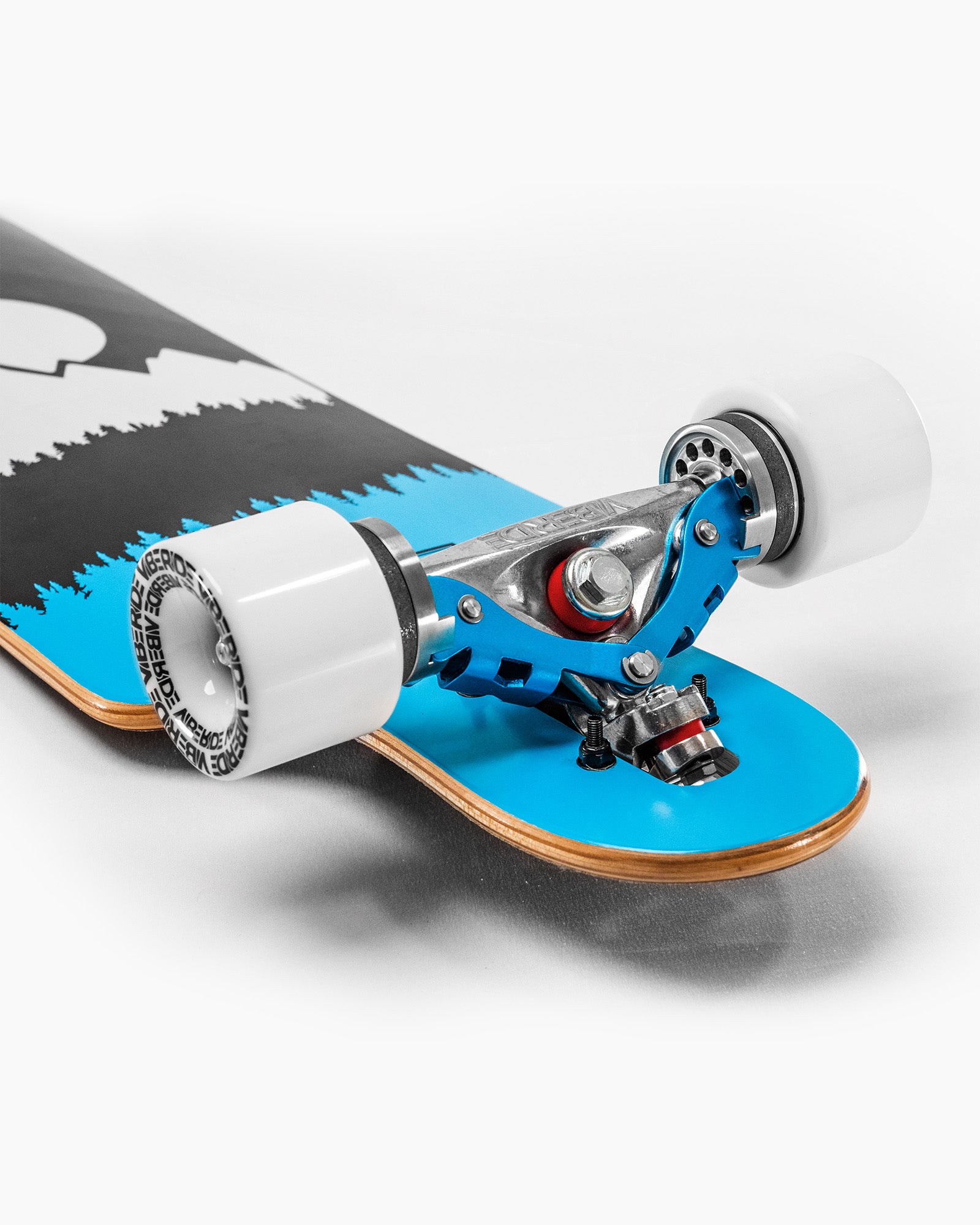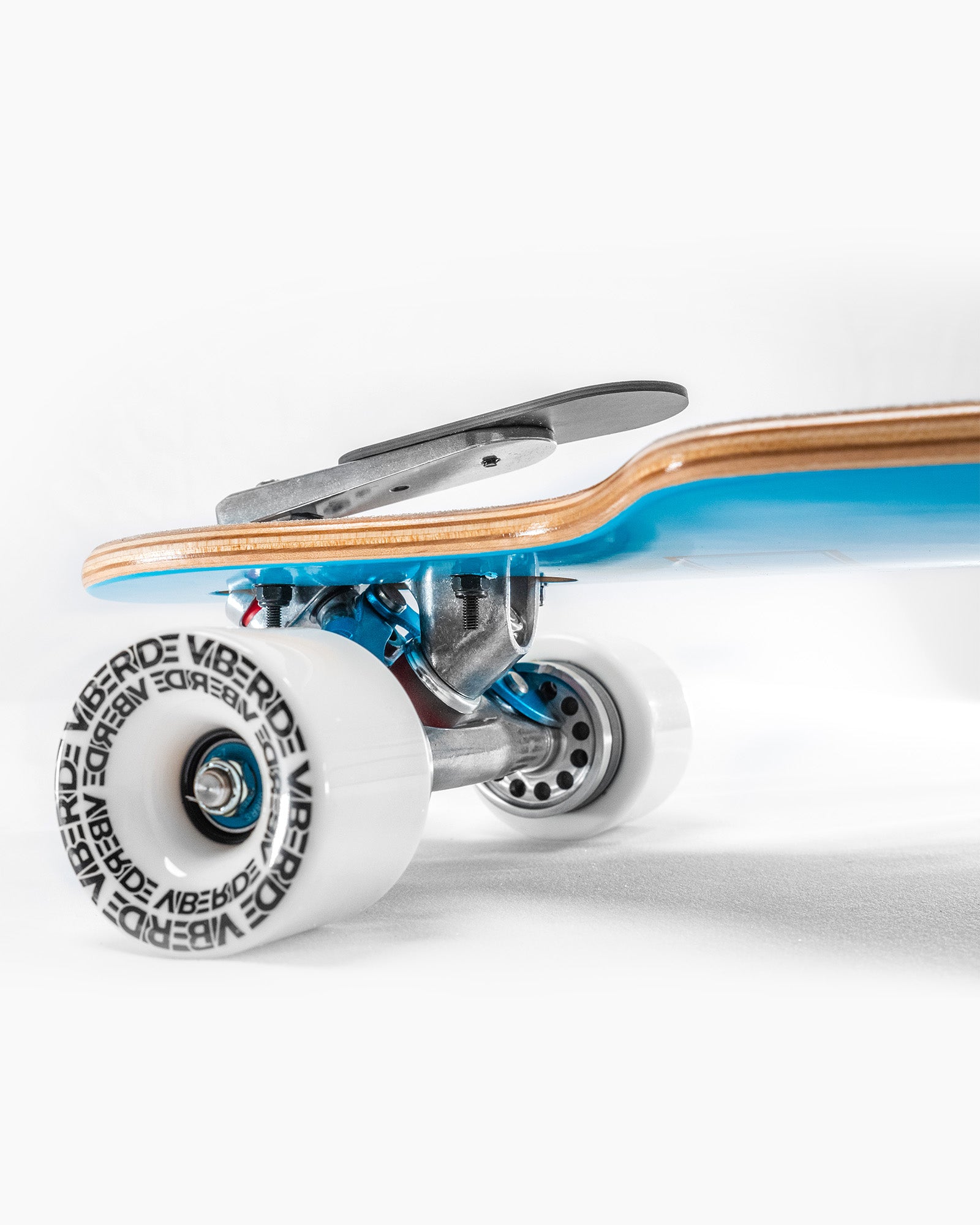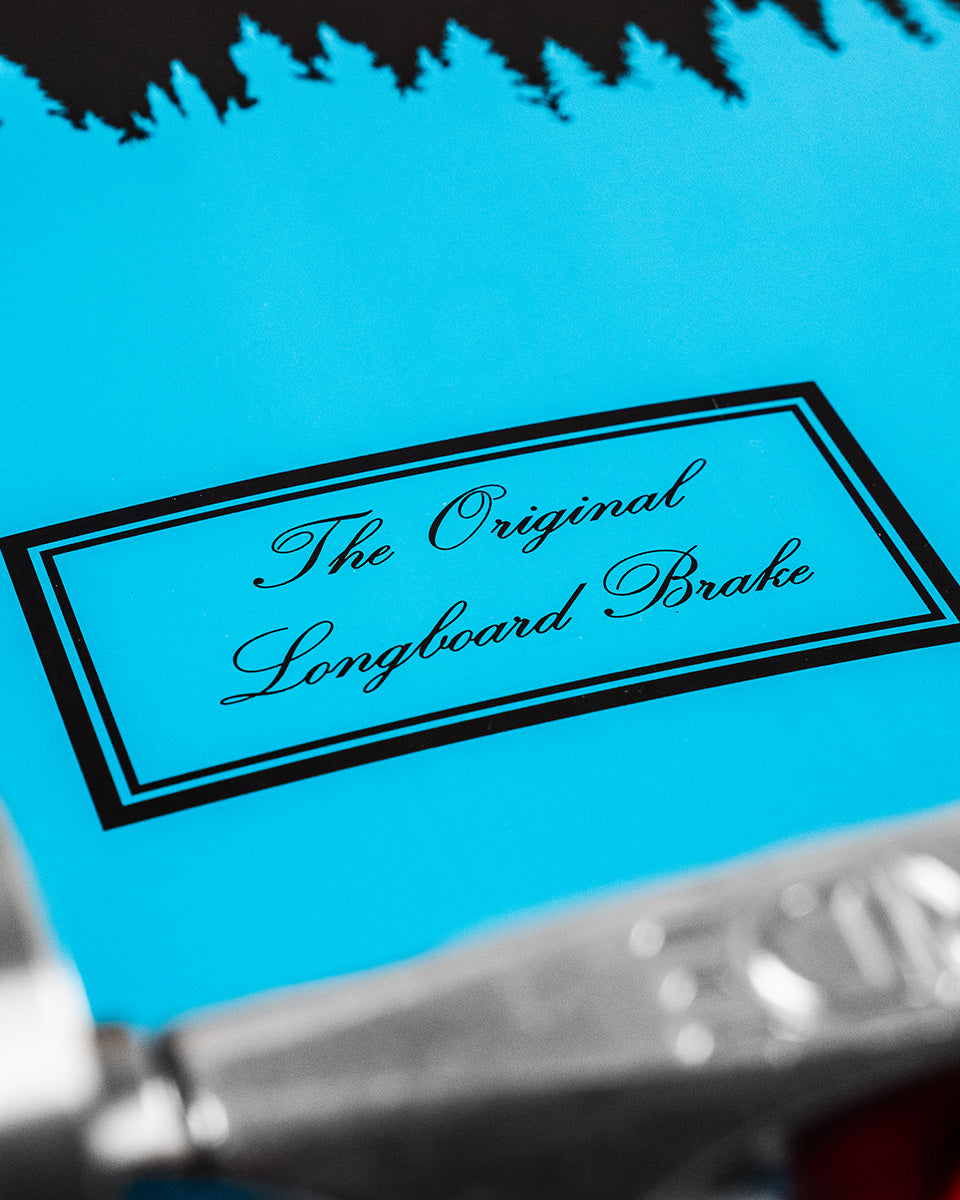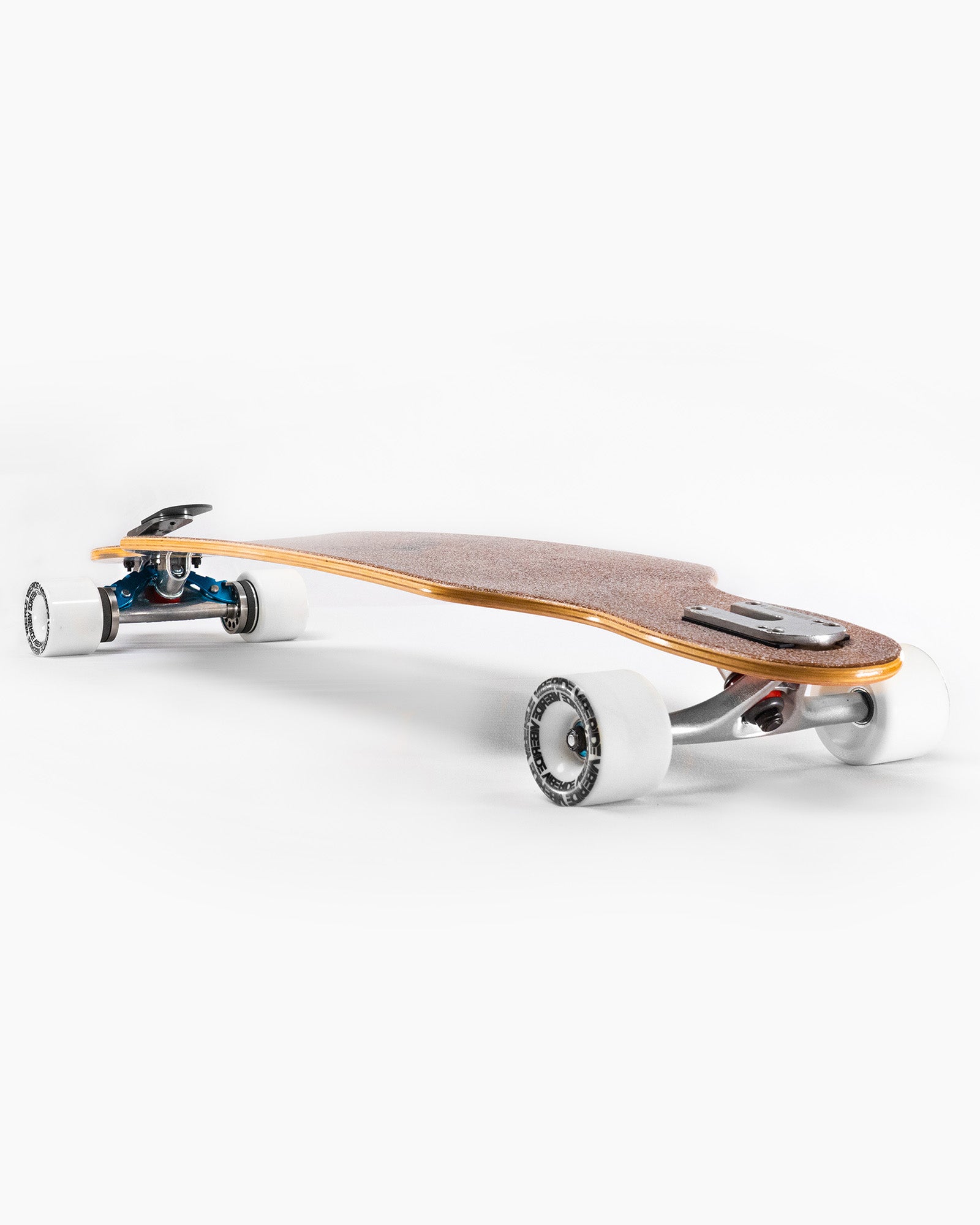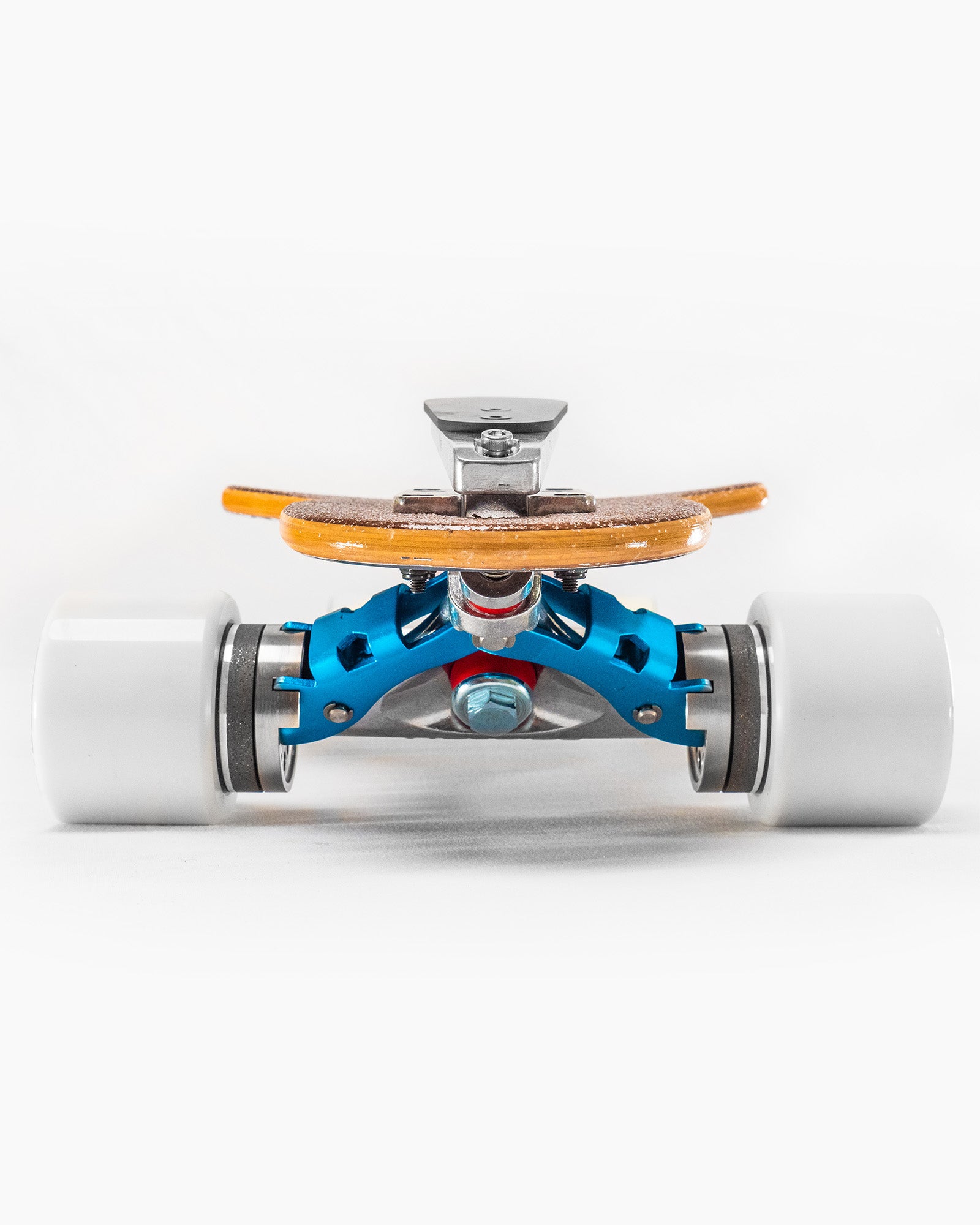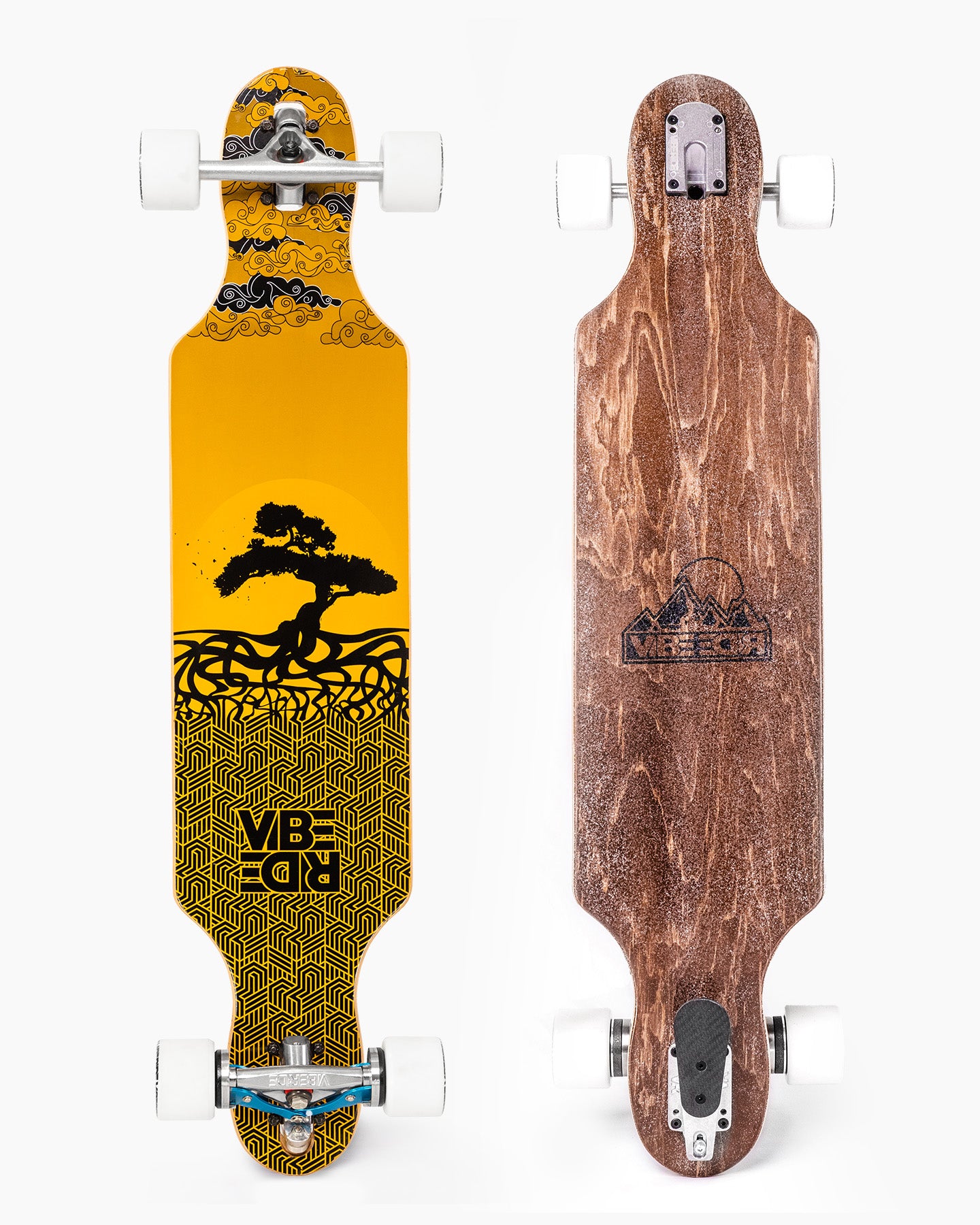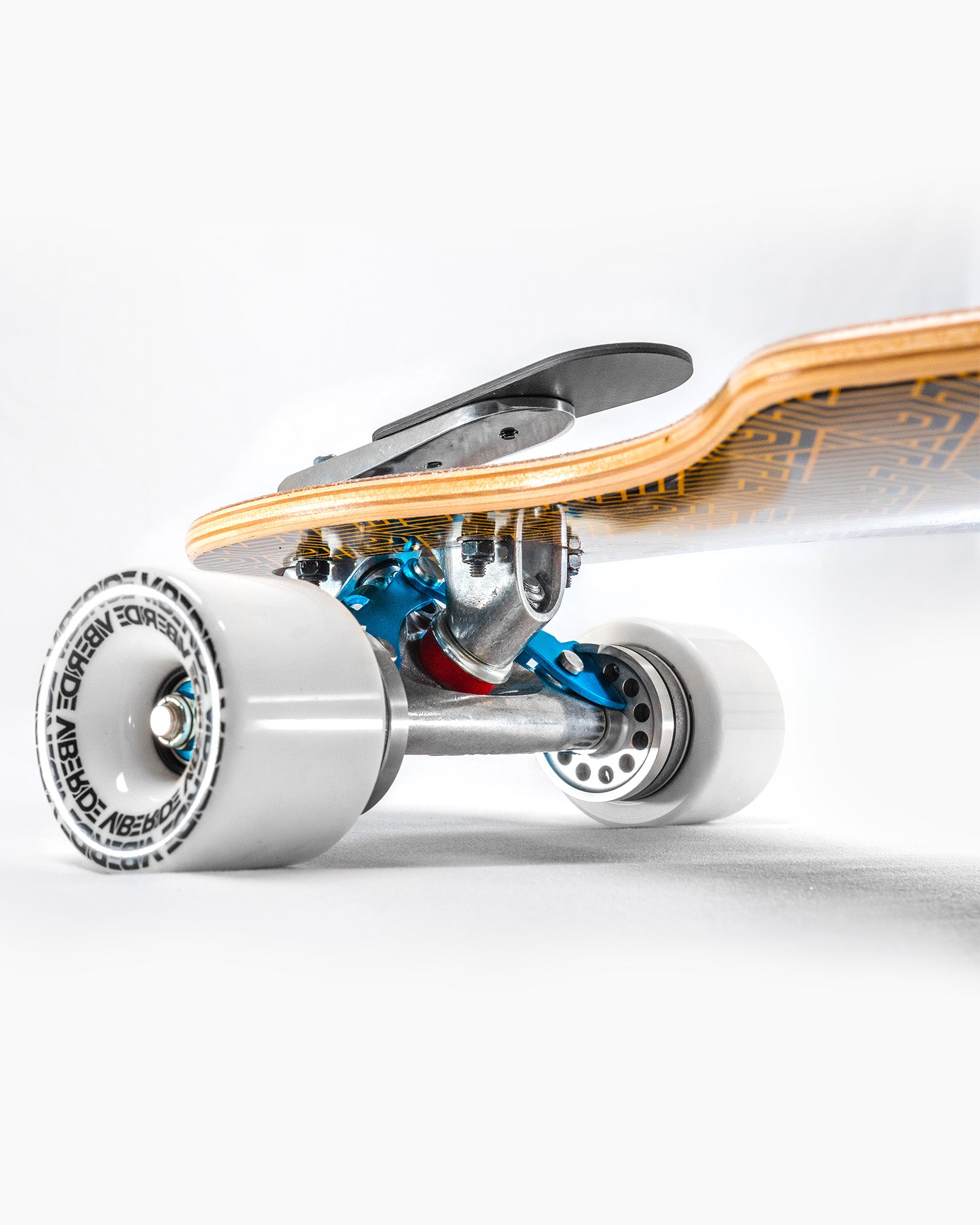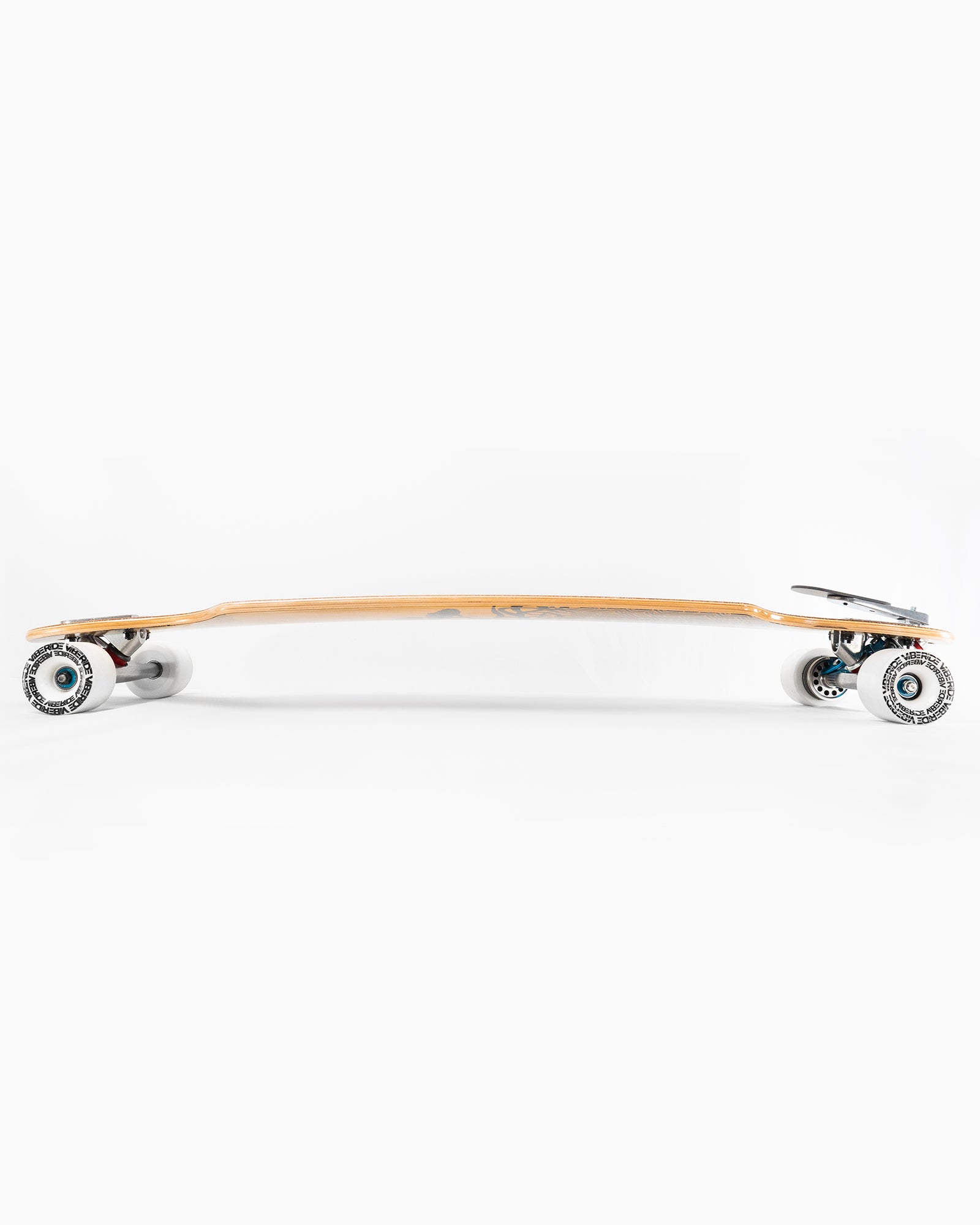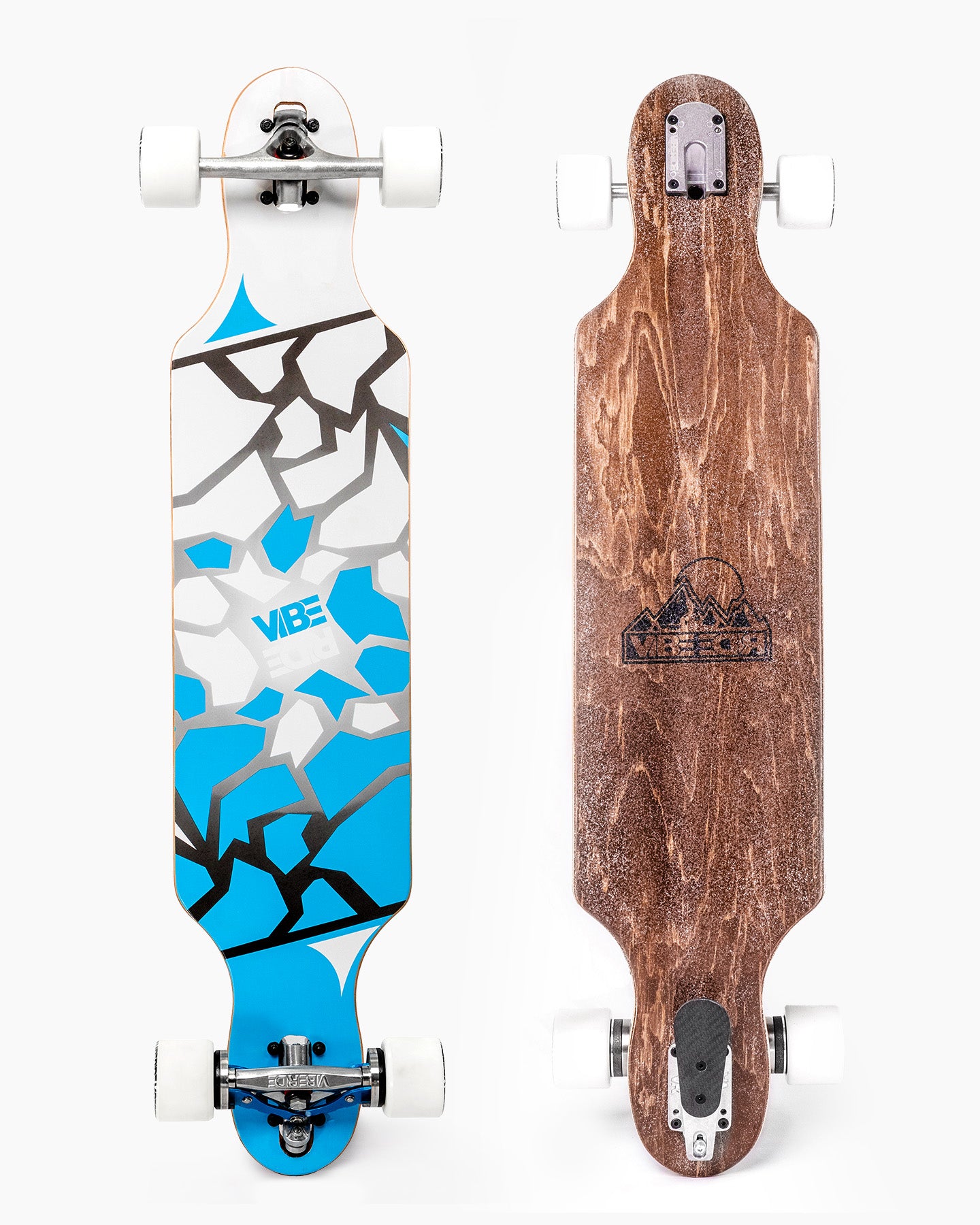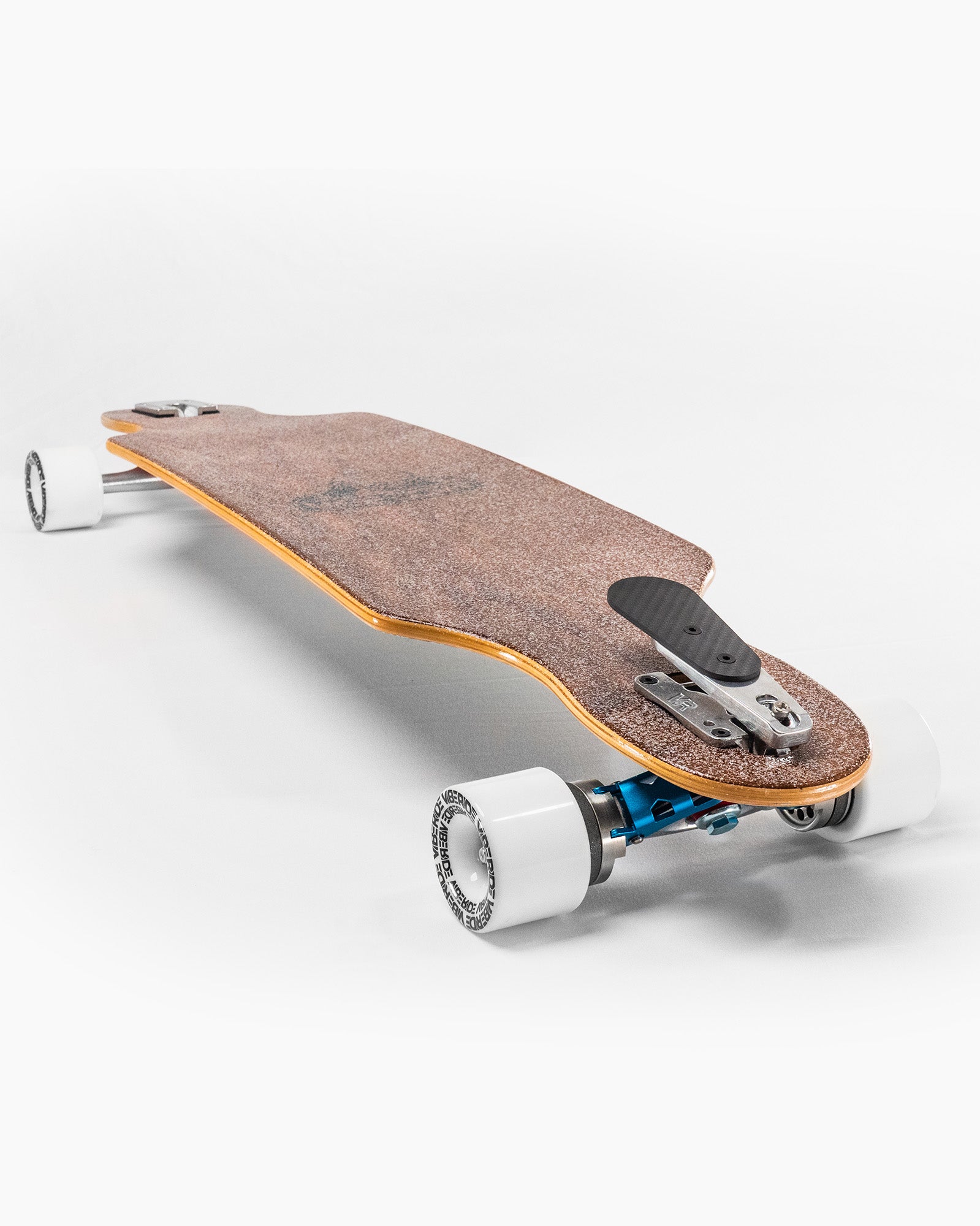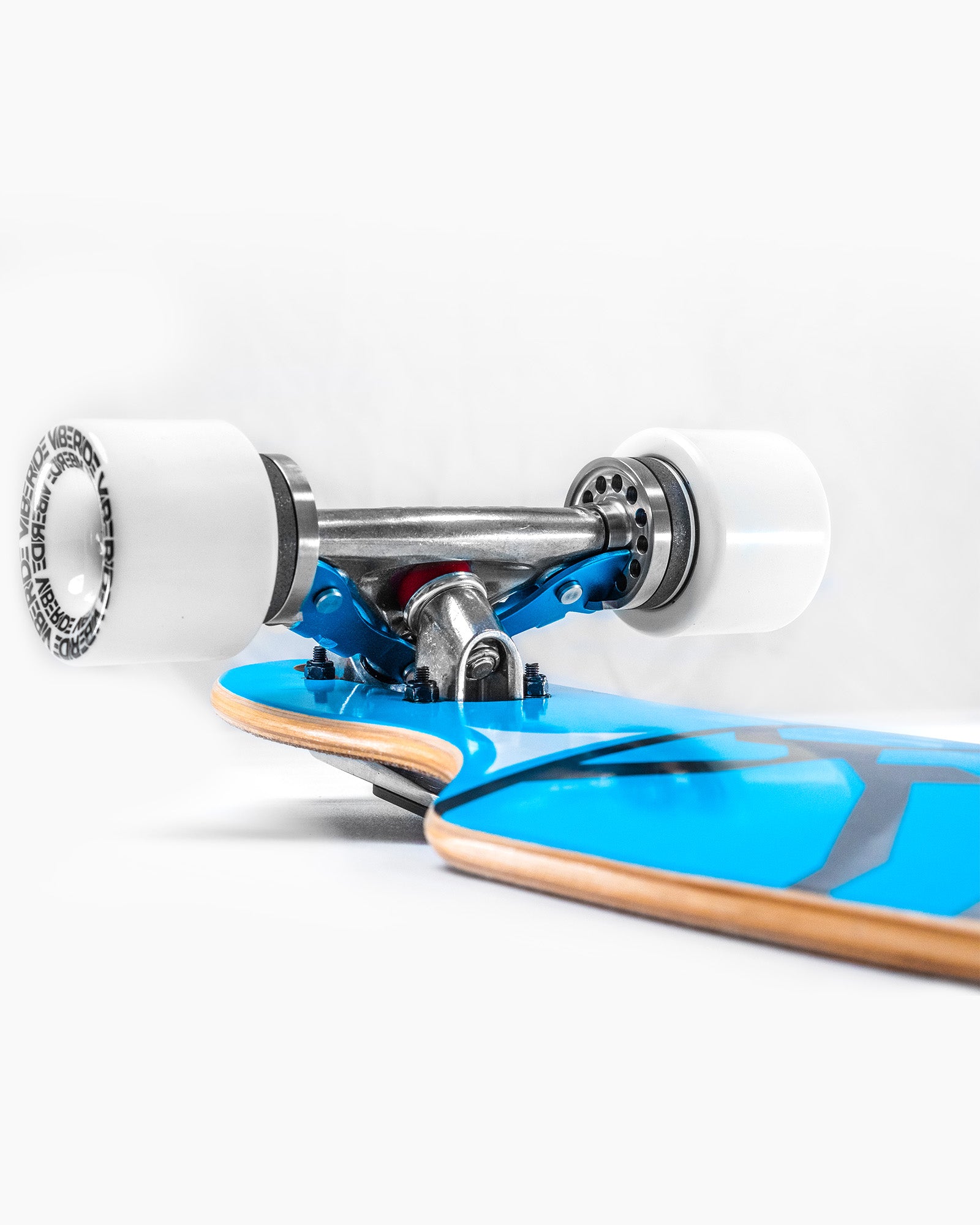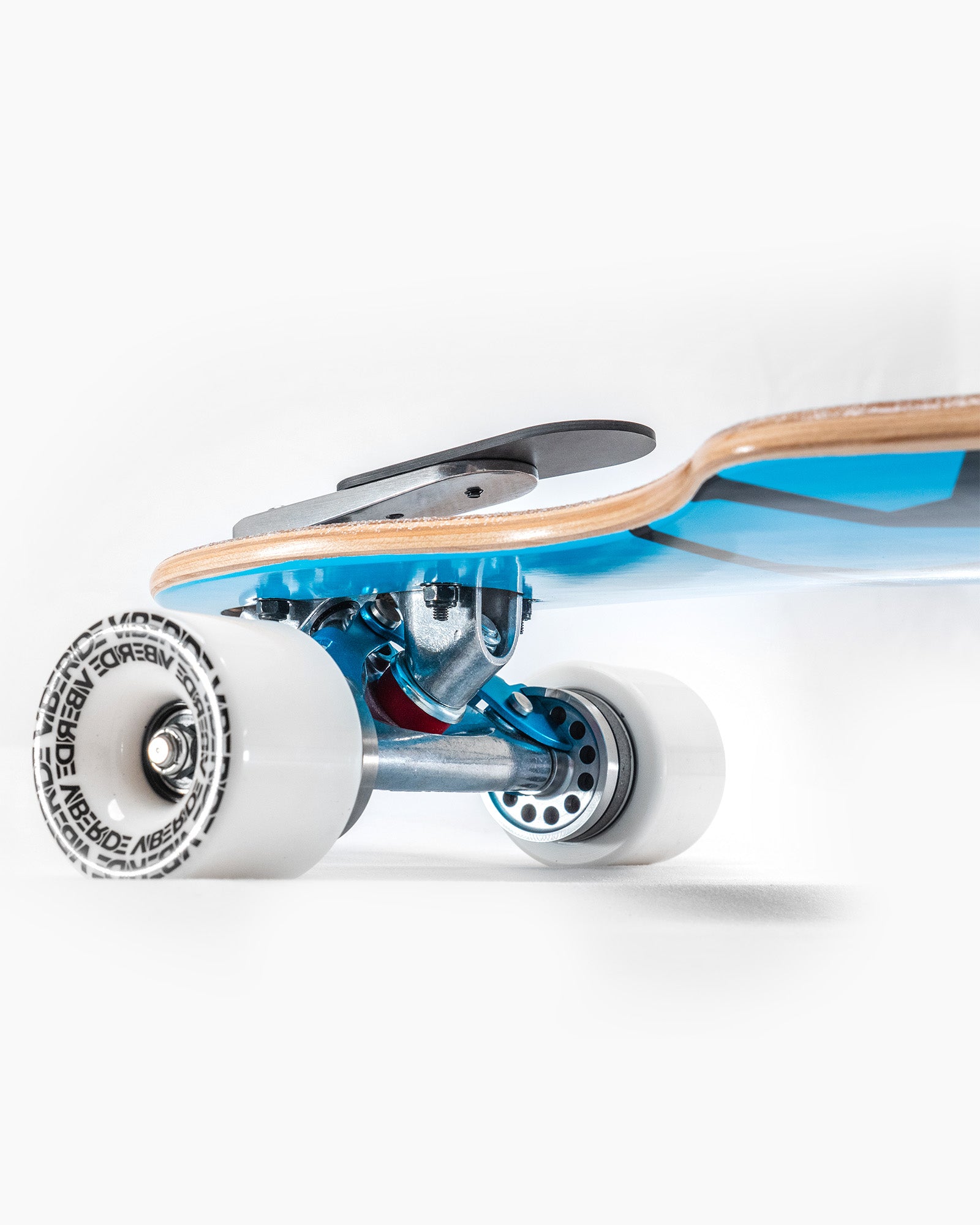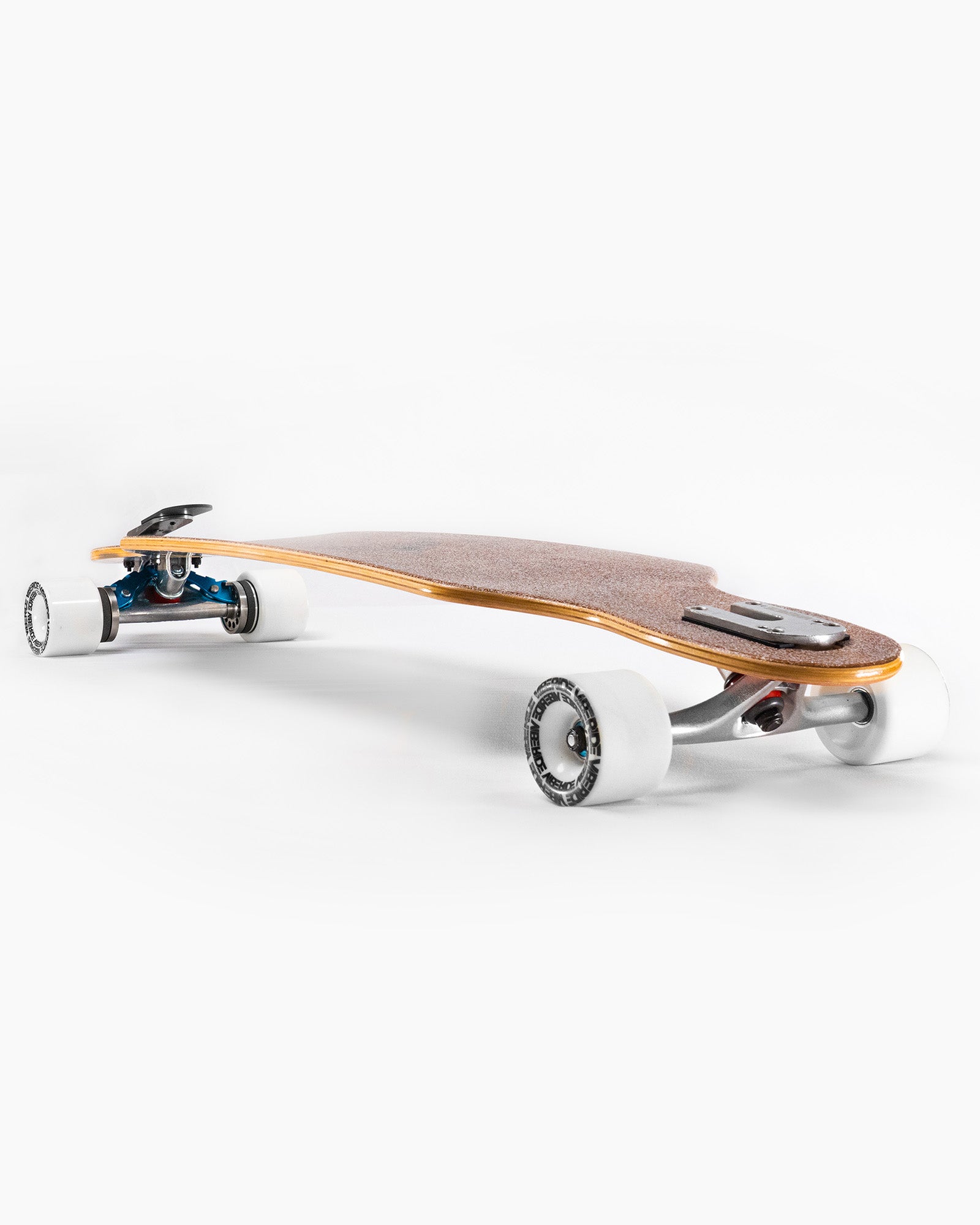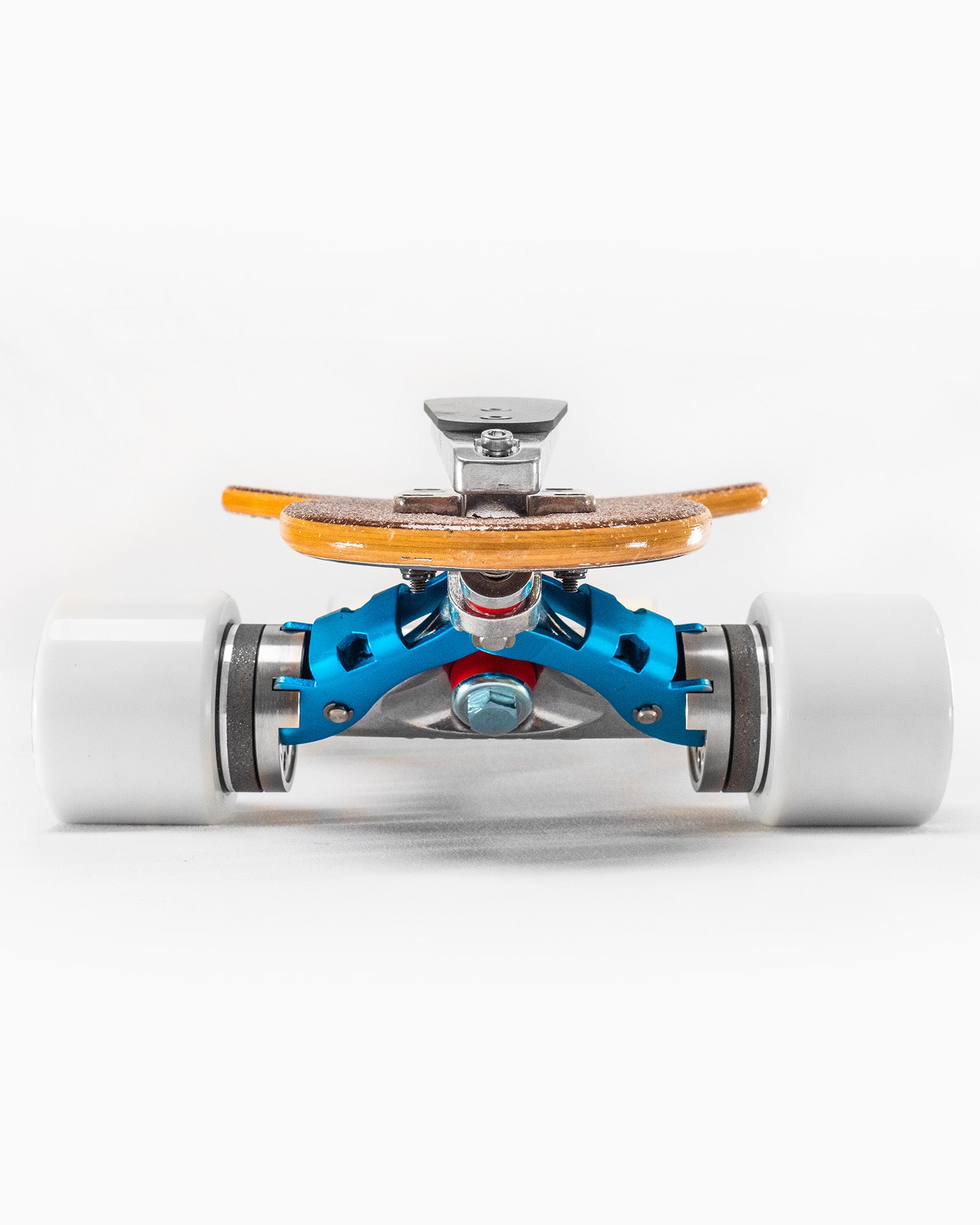 VibeRide BrakeBoard
---
The world's first longboard with a brake. Featuring a smooth-to-press brake pedal & incredible design, BrakeBoard allows you to ride epic hills with ease.
Try it completely risk-free for 30 days with free USA returns.
Order today and receive it in 2-5 business days.
All orders ship out next working day (unless on pre-order)

USA Deliveries
Standard Delivery (FREE Above $100): 2-4 Working Days Transit
Express Delivery: 1-3 Working Days Transit

Overseas Shipping
All overseas shipments are charged at cost and calculated at checkout. Transit time is estimated at 4-8 working days.
US Customers
Try our brake totally risk-free! You've got a whole 30 days to return it if it's not for you. Don't worry about return costs – we've got it covered. And we'll give you 100% of your money back, no questions asked.

Overseas Customers
While we can't pick up the tab for return shipping due to the higher costs, we'll make it right with a 100% refund if you return your item within 30 days of delivery.
Board Specs
Same factory as Globe, Sector 9, & others.
Overview
Deck
Maple, Drop-Through, 40"
Brake
Skate Brake - Ceramic Disc Brake
Wheels
70mm, 78A Hardness
Trucks
Paris-style, 50 degree trucks
Bearings
Premium ABEC-7, Teal Blue
Wheels/Bearings
Size
70mm x 51mm
Durometer
78A
Contact Patch
44mm
Bearings
ABEC-7
Material
Polyurethane
Trucks
Truck Angle
50° Front & Rear
Hanger Width
180mm
Wheel to Wheel Width
10.5 Inches
Material
A383 (ADC12)
Rake Offset
3mm front, 0mm back
Deck
Material
Canadian Maple
Layer Count & Flex
7-Ply, Medium Flex
Thickness
11mm
Concavity
-6.5mm
Rocker
+30mm (9° nose to tail)
Brake
Brake System
Disc Brake
BrakeBoard Tested Speed
40MPH
Brake Pad Material
Ceramic
Truck Type
Kingpin
Truck Width
10.5in, 180mm Hanger
Dimensions
Length
40 Inches
Width
8.5 Inches
Wheel Base
31.5 Inches
Front to Rear Axle
31.75 Inches
Outside Track Width
10 Inches
Skate Brake System

How Your New Brake Works
Overall
Skate Brake is easy to use and smooth at any speed. It is engineered like a car brake, so the harder you press the more it will brake. To activate, pivot your back foot and press down, similar to a scooter. And don't worry, it will never throw you off the board.
Brake Pedal
This aluminum A380 pedal will become your new best friend. It's designed to withstand hundreds of pounds of pressure while providing a strong and sturdy platform for your weight. As an exposed component, it will see significant amounts of wear and tear, but you can trust your brake pedal to last.
Brake Pads
Our advanced ceramic brake pads are the key to reliable stopping power. They dissipate heat quickly and provide superior grip, ensuring safe and efficient braking. Plus, they're easily replaceable so you can keep your brake working like new at all times.
Hanger and Base Plate
This A380 aluminum die-cast hanger and base plate provide the backbone of our brake. Built with high tolerances and rugged construction for unmatched durability, rider feel, and compatibility. You can trust our hanger and base plate to provide a stable and reliable foundation.
Brake Discs

Made of durable hardened steel, our brake discs can handle continuous abuse and thermocycling. They're built to last the lifetime of the brake, providing reliable stopping power whenever you need it.

Pusharms
Our 5052 sheet metal aluminum pusharms transfer vertical force to horizontal force on the brake discs via a simple pivot system. Annodised with the stunning VibeRide blue, the pusharms also serve as the visual centrepiece of the brake truck.
Wheels
Premium wheels with brake pads attached. Designed for all-around use, whether it's cruising, precision turning, or high speed variable terrain. These 70mm 78A PU wheels are the perfect complement to the brake, providing a smooth and reliable ride.
Engineering the Skate Brake
Created by skaters, for skaters - the Skate Brake™ boasts over two decades of engineering refinement. The perfect combination of durability, functionality, and style. Each component of our custom skateboard brake is carefully designed and constructed to provide reliable and efficient braking, while also ensuring durable product, providing exceptional rider feel, and ease of use. The skatebrake will bridge the gap between the severe learning curve of skating and the enjoyment we want everyone to experience!
How To Use Brake
Exactly like riding a normal longbard - just pivot your heel to slow down.
Real Reactions
First rides using Brakeboard
Beginner Skater - Hawai'i
Experienced Skater - Hawai'i
Casual Skater - California
Beginner Skater - California
Experienced Skater - Hawai'i
Experienced Skater - California
The brake is unreal. Works as advertised, no gimmicks or BS. I can't stress how cool it is, how easy it is to feather the brake to adjust speed, and how much control you retain over the board, even at high speeds.
Rob
This completely changes the game. I don't know if I'll go back to longboarding without this brake. Absolutely brilliant. I've put many miles and many hours on a longboard; I longboard for commute, and for leisure cruising and exercise.
Joshua
Moved to a Mountain town about a year and a half ago and wanted to get into long boarding. I quickly realized these hills were too intense for someone as inexperienced as me. This was exactly what I needed, I can do any of the hills here now confidently. Rides really smooth!
Austin Beales
Cruising in my city can be tricky as there are lots of hills and one has to stay on pavement/bike paths because of the heavy traffic. With BrakeBoard I can bomb the hills safely and the lack of space is not an issue anymore. Braking also stops the speed wobbles instantly.
Markus
It's been two weeks since delivery and I have managed to rack up just over 50 miles on my new brakeboard! In conjunction with a land paddle I can cruise around the neighborhood without fear of building up too much speed on some of the long downhill sections.
CH
❮
❯
BrakeBoard FAQ's
Check out the most common questions we get asked about BrakeBoard.

Check out the most common questions we get asked about BrakeBoard.

Don't see your question? Contact our support team.

Contact Us
Our customer support is available Mon-Fri, 9am - 5pm MDT

Don't see your question?
Contact our support team.

Contact Us
Our customer support is available Mon-Fri, 9am - 5pm MDT

Viral Videos
Popular Videos Featuring BrakeBoard
204K Views
Skating backwards, barefoot, with hot coffee.
758k Views
From a dorm room idea to the world stage.
102K Views
Settling this once and for all.


157K Views
San Diego's steepest hill - barefoot.


3.6m Views
Wheel expands at 7,000 RPM!


97K Views
Brake vs no brake.


Braille Tries BrakeBoard
YouTube's largest skateboarding channel tries VibeRide BrakeBoard